Air Duct Cleaning In Vero Beach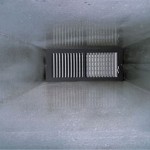 If you've been seeking quality air duct cleaners, Vero Beach, FL area, then look no further as Star Quality Air Conditioning is the place to go. There are many benefits to getting your ducts cleaned by us as we are the experts when it comes to heating and air.
One of the many reasons why our customers choose us every time they need their air ducts cleaned is that we offer up our Highly-Trained Indoor Air Quality Specialists who get the job done right all the time. We won't waste your time nor overcharge you.
Call Star Quality Air Conditioning today and one of our friendly associates will set you up with an appointment. In no time you and your family will be breathing fresh air again. We will make sure that your ducts are cleaned out thoroughly.
Another reason why we are the most popular choice for duct cleaning in the area is that we offer same day service. Yes, you heard right. We offer our same day service because we realize just how hectic life can get. We here at Star Quality Air Conditioning understand that when your ducts need cleaned you want the job done right away.
Don't Wait Until It's Dangerous
The Environmental Protection Agency warns that the air inside your home may be up to 5 times more polluted than the outside air. Immediate effects, as well as health effects in the years that follow, can be avoided. Pollution sources that release gases or particles into the air are the primary causes of indoor air quality problems. Each pollutant source has the potential to emit hazardous contaminants.
Convenient Duct Cleaning
You won't find another heating and cooling business in the Vero Beach, FL area that can offer you a duct cleaning service like we can. We are dedicated in making your home livable. You'll always receive old-fashioned care when you get your ducts cleaned by us.
Let us be your choice for when you need your ducts cleaned because at Star Quality Air Conditioning we wrote the book on duct cleaning. You won't find better duct cleaners around. Just ask your friends and neighbors.
We Use The Best Duct Cleaning Equipment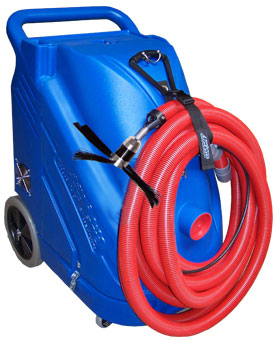 We use professional equipment to guarantee top of the line results for you. The Duct Machine pictured here cleans air ducts efficiently with the ease of the remote control. There's no cable to worry about being dragged haphazardly in your home or business. Our specially chosen cleaner is even equipped with a high-powered motor directly in the brush head, for directly applied sparkling-clean delivering power. With our expertise and special equipment, there won't be any doubt that your ducts, and you, will be happy and healthy.
One more thing that you're going to love about us is that you pay by the job. That means that we won't charge you an hourly rate like some heating and air companies do. We are up front and honest. That's hard to find anymore.
Give us a call today at Star Quality Air conditioning. We would be more than happy to do business with you. We offer fast and friendly service. Don't wait until your ducts become more clogged with dirt and dust. Take control of your home by calling us today.
Other Services We Offer In Vero Beach And Surrounding Areas
If you are looking for a Vero Beach Air Duct Cleaning service then please call 772.299.4113 or complete our online request form.