Air Purifier or Germicidal UV Lights Installation in Vero Beach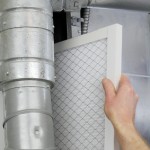 Hunting down professional air cleaners, Vero Beach, FL area, is not as hard as it sounds. When you call the good people at Star Quality Air Conditioning you will be getting top quality service at an affordable price. We want you and your family to be able to be comfortable in your home. After all, it is your castle so why not treat it like one? At Star Quality Air Conditioning you'll always be treated like a king. Give us a call today and we'll send one of our Highly-Trained Indoor Air Quality Specialists to your home today. Let us share our expertise with you.
Detox Your Home with an APCO Fresh-Aire UV Light.
UV Light is a proven technology to kill germs and bacteria in your home to purify your air. The UV Germicidal light is installed in the ductwork of your central air system and is designed to help reduce odors, toxic chemical vapors, germs and mold in your home. The light removes airborne contaminants as the air is circulated by the central air system. Scientific studies show that the UV Light can kill 90% of microbes within 10 minutes. After 24 hours, 99.9% are killed. Volatile Organic Compounds (VOCs) can make the air in your home smell bad and can be harmful to your health. There are thousands of VOCs produced and used in our daily lives including toxic chemicals such as formaldehyde, benzene, and acetone, and more: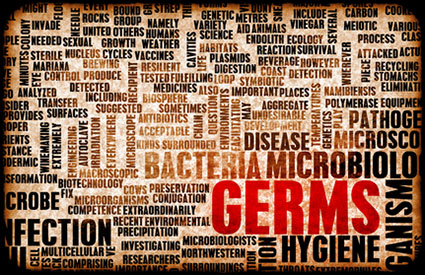 Odors and Volatile Organic Compounds (VOCs):
Smoking
Pet Odors
Cooking Smells
Building Materials
Flooring
Carpets
Upholstery
Composite Wood
Paints and Solvents
Cleaning Chemicals
Gasoline
Vehicle Exhaust
Biological:
Mold
Allergens
Viruses
Bacteria
Germicidal UV Light Models
We have several options when it comes to germicidal UV lights for installation in your home, please take a look:
Benefits of Installing Air Filters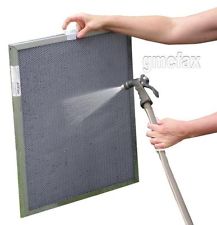 Don't wait call today. You don't want your family to suffer from poor air quality in the home. Give your home what it needs and get those nasty pollutants out before they get worse. If you have pets or live in
an area that is full of pollutants, then you need to give us a call immediately.
There are many benefits to cleaning the air in your home. Here are just a few:
You'll be able to breathe much easier
Your sleeping will be improved
No more odors in the home
Peace of mind
Making Your Home Livable Again
When you need an air cleaner in the Vero Beach, FL are, then give the experts a call. At Star Quality Air Conditioning we'll provide you with the best in the air cleaning business. Give us a try. You are going to love our fast and easy service.
The best part is, we offer up front pricing. We work by the job and not by the hour so you won't be paying a lot out of your pocket. Get those pollutants out of your home today. We'll have you breathing easier in no time.
Just think, if you take care of the problem now then you won't have to take care of it later. This will, in turn, save you lots of money on your energy bill. When your air conditioner is not working to its fullest potential, then it's time to give us a call.
At Star Quality Air Conditioning you're always #1. Call us today as we would love to do business with you. One of our friendly representative will be more than happy to answer any questions you may have regarding our air cleaning service.
Other Services We Offer In Vero Beach And Surrounding Areas
Germicidal UV Lights
Germicidal UV Light Contractor
Germicidal UV Light Expert
Black Mold Removal

Air Conditioning Services
Air Conditioning Repair
UV Germicidal Light
UV Lamps

UV Germicidal Specialist
Germicidal UV Cost
Bacteria Removal
Germicidal Lamps
If you are looking for a Vero Beach Air Purifier installation service then please call 772.299.4113 or complete our online request form.