Looking for a Dust Control expert in Vero Beach?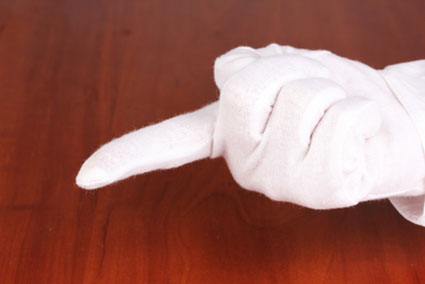 If the dust, in your home, has gotten out of control then you should call the only Vero Beach dust control expert and that's Star Quality Air Conditioning. At Start Quality Air Conditioning, you'll receive our air cleaning services at an affordable price. We don't beat around the bush when it comes to reducing the quality of air in your home. Contact us today and we'll have you breathing fresh air in no time.
Finding a dust control expert is hard to find these days. Anyone will tell you that all you need is a air purifier from a home improvement store, but that's not the case. If you've been getting sick lately, that may be contributed to the quality of air in your home.
You can fight back with the dust in your home by calling on Star Quality Air Conditioning. We will come purify your home the way an expert should. Don't just mask the dust in your home with some cheap air purifier, take control by calling in the experts.
You'll no longer have to suffer from sinus problems. The dust in your home may be an indication that there is something more severe lurking throughout. Contact Star Quality Air Conditioning today so we can get started on ridding your home of dust problems. 
There is only one Vero Beach dust control specialist that can troubleshoot the dust problems in your home and that's Star Quality Air Conditioning.  We are committed to bringing you excellence along with exceptional customer service. 
If you need an air conditioning contractor that is able to deliver you a dust-free home, then look no further than Star Quality Air Conditioning. We are the experts when it comes to taking back your home. Call us and take advantage of our services today. 
When you think HVAC contractors the last thing you probably think about is air quality. You may think of us as none other than a air conditioning repair/installation service, but that's further from the truth as we are the experts when it comes to fresh air.
We want to get rid of the negative air in your home and replace it with positive. You'll notice the difference as the air, in your home, is no longer making your nose bleed due to the home being so dry. Add fresh air to your home today and start living without allergies. 
The following are dust control services offered in Vero Beach
Dust Control
Dust Control Experts
Dust Control Specialists
Dust Control Contractors

Dust Collection
Dust Control Elimination
Air Conditioning Experts
Air Conditioning

Air Conditioning Specialists
Air Quality
Mold Removal
Bacteria Removal Service
Recent Articles
If you are looking for a Vero Beach Air Duct Cleaning service then please call 772.299.4113 or complete our online request form.