Hutchinson Island Duct Cleaning & Mold Removal and Dryer Vent Cleaning Company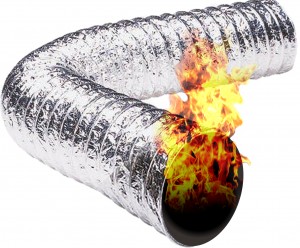 Are you looking for a Hutchinson Island Air Duct Cleaning Service? Then look no further than Star Quality Air Conditioning Inc. We provide many different methods for keeping your airways clean and free of airborne contaminants. You and your family can feel safe when you take advantage of the years of experience we have in Hutchinson Island HVAC cleaning services.
Hutchinson Island Mold Removal
Mold is a common thing in Florida with such high humid, gratuitous amounts of rain and the occasional hurricane. This constant state of moisture is a paradise for mold. Let the professional mold removal team at Star Quality A/C make sure you and your family are protected from this undesirable airborne bacteria.
Hutchinson Island Air Duct Cleaning
Your air ducts in Hutchinson Island collect airborne contaminants such as mold, dust, bacteria and fungi spores. This means that they are being constantly spread and recirculated throughout your entire house. Getting your air ducts cleaned is an essential component to improving the overall quality of your Hutchinson Island indoor air. Call us today to schedule your Hutchinson air duct cleaning services today.
Hutchinson Island Dryer Vent Cleaning
Your dryer constantly expels lint particles from your wash. The lint trap in your dryer does get the brunt of the collection so it is easy to forget that your dryer vent maybe be getting clogged over the years. You should always be mindful of your dryer vent. It not only blocks the flow of air, it could prove to be a fire hazard. If you are concerned about your lint build up, please don't hesitate to call us today.
Recent Articles
Recent Articles
If you are looking for an Air Duct Cleaning service in Hutchinson Island, please call 772.299.4113 or complete our online request form.