Melbourne Beach Duct Cleaning & Mold Removal and Dryer Vent Cleaning Company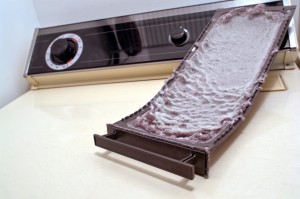 Did you know that the air system that blows throughout your whole house could be covered in mold, dust, fungi and other airborne contaminants? It's not a pleasant thought but it is something that every homeowner should keep in mind. Give Star Quality Air Conditioning, Inc. if you have any thoughts or concerns. We are fully certified and experienced in full Melbourne Beach air duct cleaning services.
Melbourne Beach Mold Removal
Do you suffer from constant allergy fits or sinus headaches? It might have something to do with how dirty your air ducts are. Mold can easily grow in air system vents and it is hard to get to without the proper tools. Trying to clean mold out of your air vents without proper protection can be very dangerous so please call us to help you deal with your mold removal.
Melbourne Beach Air Duct Cleaning Services
Proper cleaning of your air ducts should be preformed periodically to improve the overall quality of the air in your house. Dust and dirt build up can lead to inefficiency in your air system and put an energy strain on the mechanical parts of your system and cause a burn out. Don't waste time and money trying to figure out why your energy bill and A/C are not in proper order. Give us a call to schedule your Melbourne Beach air duct cleaning today.
Melbourne Beach Dryer Vent Cleaning
Just like you air ducts, your dryer vent collects filth and can clog. It is easy to forget the amount of lint that escapes the trap in your dryer, but keep in mind that that is what causes the buildup in your vent. Cleaning your vent in Melbourne Beach is a simple step to improving your indoor air quality. Don't wait until it is too late to clean your vents!
Recent Articles
Recent Articles
If you are looking for an Air Duct Cleaning service in Melbourne Beach, please call 772.299.4113 or complete our online request form.