Are You Looking for Mold Removal Service in Vero Beach?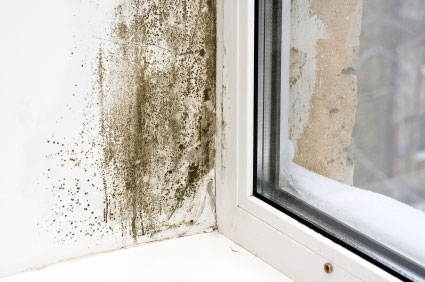 When searching for a Vero Beach mold removal specialist, then the only one to call is Star Quality Air Conditioning. We are the experts when it comes to mold removal so don't waste another minute in your home taking in dangerous mold. Contact us today and let's get the ball rolling. We won't let you down as we'll remove the mold from your home very quickly & easily. 
Mold is commonly found is areas that see the most humidity. Florida is one of those areas. It's not easy to remove mold from houses in these areas as it grows right back, but breathing it in can be quite detrimental to your family's health. 
Mold does not have to be visible in order to see it. Remember, just because it's not there does not mean it does not exist. Contact us today if you think that you may have mold in your home. We'll send out one of our experts to troubleshoot the problem. 
At Star Quality Air Conditioning, we have many ways that we are able to remove the mold from your home. Here are some of the ways in which we will rid your home of nasty mold:
Duct Cleaning
Air Purifiers
Germicidal UV Lights
Air Conditioning Cleaning
If your home is suffering from a mold problem, then it may be time to call in the experts at Star Quality Air Conditioning today. We are a full service air conditioning contractor that can take on even the most challenging of mold problems.
Stop breathing mold in and do something about it today. You can easily start the process by contacting us. We'll be able to answer any questions you may have regarding mold in the home. Mold that is left unattended can grow in size which means you'll breathe more in. That can be really damaging to the respiratory system. 
You won't find a better mold removal expert out there as we are the area's best Vero Beach mold removal service that is affordable and convenient. You know you don't have to live with mold in your home any longer. Do something about it today. 
We are the team to  count on when you need us because we care about your health and want to have you breathing in clean air. Call us today and in no time at all, we'll have you set up with fresh air flowing through your home. 
Mold is never safe to be left in the home. You need to eliminate from your home as soon as you detect it. Call Star Quality Air Conditioning today and we will have our Vero Beach mold removal experts out as soon as possible. 
The following are mold removal services offered in Vero Beach 
Mold
Mold Removal
Mold Removal Service
Mold Experts
Mold Cleaning

Black Mold
Black Mold Removal
Mold Specialist
Mold Removal Experts
Bedroom Mold

Removal Mold
Mold Treatment
Mold Cleanup
Bathroom Mold
Kitchen Mold
Recent Articles
If you are looking for a Vero Beach Air Duct Cleaning service then please call 772.299.4113 or complete our online request form.