Vero Beach Duct Cleaning & Mold Removal and Dryer Vent Cleaning Company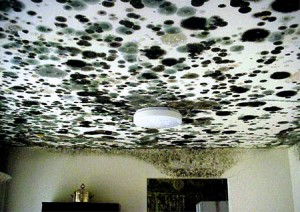 Star Quality Air Conditioning Inc is your go-to company for Vero Beach Air Duct Cleaning Services. We are homeowners and have families, too. So, we know what it's like to be concerned about the indoor air quality of a house and be concerned about the airborne contaminants recirculating in an air duct.
Vero Beach Mold Removal
Most people are aware of the fact that dirt, dust and dander collect in their air ducts, but did you know that mold also affects your air system? Because mold spreads through the air by spores, your airways are highways for breeding. The air in your house is constantly recirculating so every room shares the same contaminants. Let the professionals here help you remove any mold in your house. We have the necessary protective gear and the proper tools to get the job done safely.
Vero Beach Duct Cleaning
Our Vero Beach Air Duct Cleaning Services assure that the quality of your air is the best it can be. Protect you and your loved ones from allergy-inducing dust, mold and fungi by regularly hiring the services of a duct cleaning in Vero Beach provider to remove hard to get to build up in your airways.
Vero Beach Dryer Vent Cleaning
Did you know that your dryer vent can be a fire hazard? The lint build up in your dryer vent is very flammable and hard to remove. While your dryer's lint trap does collect a lot of lint, after years of use, your dryer vent collects quite a bit. Give us a call today to set up a vent dryer cleaning to remove the collected debris and keep you safe.
Zip Codes We Service in Vero Beach, FL
32960
32961
32962
32963
32964
32965
32966
32967
32968
32969
Vero Beach Reviews
Star Quality Air Conditioning Inc. is Rated: 5 / 5
based on these 1 happy customer reviews.
---
"Star Quality Air Conditioning. From the sweet girl, Amanda, at the office who had lots of patience with all of my questions, to the GREAT team of installers who are so professional. I could not be more satisfied and happier with the service I received from Star Quality A/C. I would absolutely recommend your company to all my neighbors, friends and family."
---
Recent Articles
Recent Articles
If you are looking for an Air Duct Cleaning service in Vero Beach, please call 772.299.4113 or complete our online request form.